Meet your nine mandatory GPhC entries with Update Plus
Written by Pharmacists, for Pharmacists
Practical learning modules
Online learning modules on a range of seasonal topics, keeping you up to date throughout the year
Quick to complete CPD
Read. Test. Log. Complete your entry in three simple steps.
Interactive learning
Articles, podcasts and quizzes offer multiple ways to suit different learning styles
Ready to submit CPD entries
Replicating a GPhC entry, our easy-to-use log sheet guides you through completing your CPD record.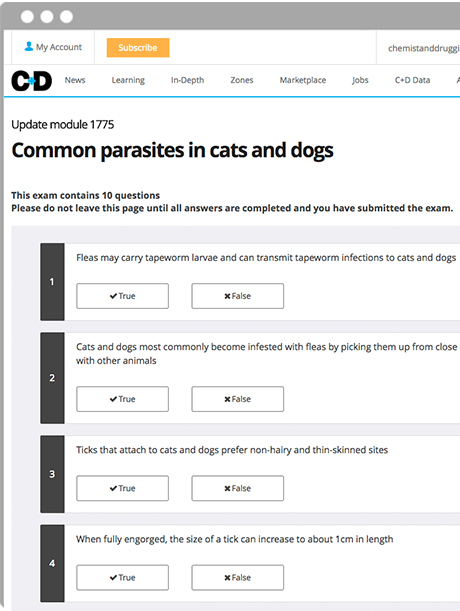 Update plus offers variety to suit your learning style

Module
Test your knowledge on a range of seasonal topics - Simply read the article and take the true/false quiz

Practical Approach
Pharmacy-based clinical scenario asks "what would you do?" and provides expert advice

Podcast
Top up your clinical and practical knowledge on-the-go with our downloadable podcasts

Picture Quiz
Use our interactive picture quiz to refresh your knowledge of minor ailments
Help & support
If you require help or assistance with your Update Plus purchase, please call: +44(0)330 333 0166.
If you need help accessing Update Plus, please call: 0207 921 8420