The dwindling funds of the NHS are never far from the headlines. Last year, the health service was given the monumental task of creating £22 billion in efficiency savings by 2020. But the task may be just too ambitious. In April, think tank the King's Fund warned the NHS was likely to miss the target "by a long way". Even with the new government pledging to inject £8bn into the service each year until 2020, the NHS will still struggle to make ends meet. 
For former NHS England chief executive David Nicholson, the answer to sorting out the funding was not more cuts, but to "free up NHS services and staff from old-style practices and buildings". A review by life peer Lord Carter, published this month, agrees the solution lies in operational change. 
So what does the NHS need to do to survive? C+D asked four health economics experts to share what one change they would make to successfully run the NHS within the budget constraints.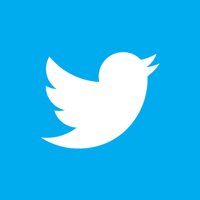 What one change would you make to the NHS? Tweet @CandDEmma using #savethenhs
 
Vision:

Create a more joined-up structure


 

Darrin Baines
Health economist, Coventry University

     

"From the beginning, it has been widely felt that the structure of the NHS hasn't worked. For instance, keeping family doctors separate from hospital doctors creates a false divide that leads to real problems when trying to run a service. In local area after local area, in disease area by disease area, new organisational structures should be put into place with unified budgets, one organisational structure and common objectives.

"But the problem is not the vision; it's the implementation. Although integrated care is a good thing, it is impossible to dismantle the old system while simultaneously building a new one. As one NHS chief executive said: 'It is like dismantling an aeroplane, mid-flight, and trying to construct a newer, better aeroplane while being on board.' In other words, it is very risky, very difficult and unlikely to succeed

"If I ran the NHS, I would create a structure with three divisions. The first would be diet, lifestyle and long-term care of minor illnesses run by pharmacists in the community, linked with nurses and other professionals. Secondly, there would be a traditional GP service with a named GP for each patient and, thirdly, hospital care with a focus on surgery and a dismantling of current incentives and removal of trust hospital status. As this structure suggests, life would be much clearer and maybe patients would be much happier."
Vision:

Better plan the NHS workforce


 

Anita Charlesworth
Chief economist, The Health Foundation

"My absolute number one priority would be to sort out the planning of doctors, nurses and health professionals in the pipeline so we don't repeatedly have staff shortages that impact on quality and then force us to use agency staff at a greater expense. 

"I think it would enable the NHS to be more productive, improve staff satisfaction and morale, and improve the quality of patient care – we know that permanent staff who work in well-functioning teams are associated with better quality care.

"It will be a really tough challenge to tackle the £22bn gap, but we should try. We don't have the right reasons to ask for more money, given what that would mean for cuts to other public services."
Vision:

Remove the pressure for a 24/7 NHS


 

Andrew Street
Professor of health economics, York University

"There isn't a single solution to the problem of the cost of the NHS. The health service needs to improve in certain ways, but the pressures it is facing are not all of its own making, and that needs to be recognised. 

"Faced with a £30bn gap, of which only £8bn is going to be funded, I would not push the 24/7 agenda. Pushing through these plans is an extremely costly strategy and wasn't factored into the projected £30bn funding gap.

"In hospitals, there is evidence that patients admitted at the weekends have a higher probability of mortality, so the argument for 24/7 is to reduce that. But, of course, that has to be quite selectively implemented. If the target of 24/7 is for all services, it's going to be extremely expensive but won't necessarily deliver much of a return.

"It may have some benefits in terms of people having better access to GPs, but in primary care there aren't enough GPs as it is. People in general practice are complaining that their consultations have gone up and that their workload has increased. If you have GPs working seven days a week instead of five, you'll scale up your primary care costs by two sevenths. So it's going to be difficult to deliver 24/7. It's not exactly clear that there is demand for it, either." 
Vision:

Use pharmacists to reduce pressure on secondary care


 


Nigel Ratcliffe
Head of school of pharmacy, Keele University and chair, Staffordshire and Stoke on Trent NHS Trust

     

"My particular interest here is the role of the pharmacist. It is my belief that the training pharmacists receive is very much undervalued because of a lack of understanding of their skills. 

"At the moment, there is a huge discussion as to whether there are too many pharmacists. But before we start looking at number reductions, let us start by looking at whether we are using pharmacists as effectively and as efficiently as we can, and whether all the opportunities to use pharmacists' expertise are being grasped.

"Because 20,000 or more GPs are expected to retire by the end of the year, there is an extremely important role that pharmacists need to play – and that's not just going into surgeries or checking dosages.

"We need to look towards greater partnership with all allied health professions, particularly GPs and those in acute settings, where pharmacists can take on more responsibility for prescribing of medicines, application of medicines, treatment post-diagnosis and screening. 

"About 75 per cent of people who go to A&E will be admitted to hospital, which is on average £3,000-5,000 per night, so anything the pharmacist can do to prevent people going into the acute setting is huge. 

"Once the diagnosis of the patient is known, the pharmacist can look at the best therapeutic agent for the patient in a rapidly developing arena of new therapies. Then, when the patient revisits the
surgery, the pharmacist can monitor what the outcomes of the therapy are – and these pharmacists are already available. 

 "It's about the value of the pharmacist in the home of the patient and the pharmacist augmenting and working in synergy with GP surgeries. I believe there are some major, major savings to be made here." 

*For each hospital bed saved