PDA director of defence services Mark Pitt argued that the General Pharmaceutical Council (GPhC) is still not "picking up issues" of under-staffing and workplace pressures across the sector, a year after they were identified at Boots.
This suggests the regulator's inspections are "not fit for purpose", Mr Pitt told C+D in an exclusive interview last month (April 20).
"The GPhC inspection model clearly isn't identifying what is a significant problem."
In response to Mr Pitt's allegations, a GPhC spokesperson said: "Our inspectors continue to probe in the areas where workplace pressures may have an impact, including in relation to staffing."
You can read more from the GPhC's response below.
Pharmacists "don't have confidence" to complain
Earlier this month, C+D published a letter sent to the PDA by an anonymous locum pharmacist, who described a former Sainsbury's pharmacy as being in "turmoil" since it was acquired by Lloydspharmacy.
The letter came to light a year after the Guardian published an article claiming that managers in Boots branches were pressuring staff to carry out unnecessary medicines use reviews (MURs) to maximise income from the service. Boots said at the time that it did "not recognise" these claims. (See its full response here).
Mr Pitt claimed the GPhC's "lacklustre response" to the MUR allegations means pharmacists "don't have the confidence" to complain. He pointed to the anonymity of the Lloydspharmacy locum letter as evidence of this.
"There needs to be some proactivity from the GPhC. It needs to be holding these companies to account."
GPhC's response 
The GPhC said it is aware of the issues highlighted in C+D's coverage of the unnamed Lloydspharmacy branch.
"Our inspection powers help us to assess how well pharmacy owners are achieving the standards for registered pharmacies," the regulator said.
The GPhC is "taking forward work to build a broad understanding of the factors affecting quality of pharmacy services – not just in community settings, but in all areas of pharmacy practice", the regulator added.
This "work" includes the GPhC's online workshops on workplace pressures, the regulator said, which it expects to publish a report on by the autumn.
Listen to C+D's podcast below to hear PDA ex-director John Murphy discuss why the organisation does not apologise for kick-starting the Guardian's MUR coverage.
Are you feeling the pressure of the funding cuts?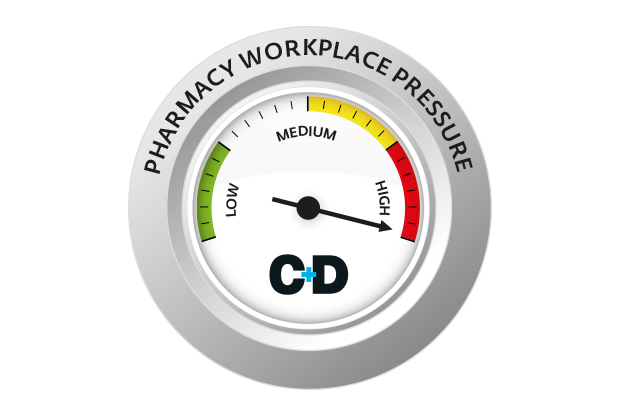 Have you noticed an increase in pressure at work as the funding cuts have started to 'bite'? Have you been asked to reduce your hours or increase the number of medicines use reviews? Or has a change of ownership affected your pharmacy?
Share your story with C+D by emailing us at this address with the subject "pharmacy pressures". We will respect all requests for anonymity.
Please provide as much detail as possible, including the relevant town or region.