Of the 142 pharmacists polled who are voting for one of the larger British political parties, 35% are planning to vote for the Conservatives in the upcoming election on June 8 – a 10 percentage point drop from 2015, when nearly half of C+D readers pledged their support to the party.
Meanwhile, support for the Liberal Democrats has noticeably risen. In the latest poll – which ran from April 19-27 – 29% said they would vote Liberal Democrat. This is a dramatic rise from 2015, when only 6% of readers said they would support them.
Labour's popularity also sits at 29% – unchanged from 2015 levels. In contrast, support for UKIP noticeably declined, from 13% to 3%.
See the full results below:
Unlike in 2015, C+D's election poll this year also gave readers the option to select the Democratic Unionist Party, the Social Democratic and Labour Party, the Ulster Unionist Party, Sinn Féin, or "don't know". Of the 172 pharmacists who voted in the poll in total, 1% of pharmacists voted for each of these first two options, while 16% voted "don't know".
Lid Dem leader visits NPA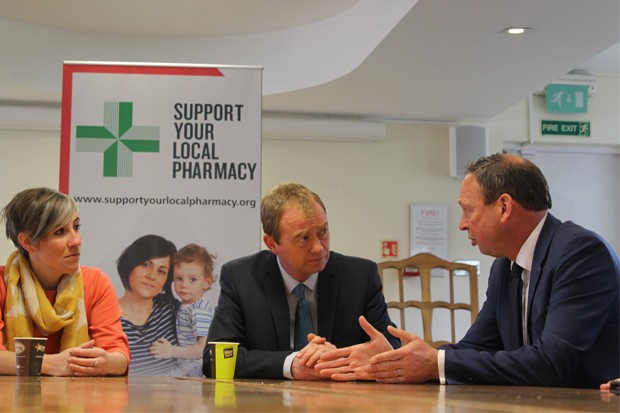 While on the campaign trail, Liberal Democrat leader Tim Farron paid the NPA a visit at its St Albans headquarters yesterday (April 26).
NPA head of communications Stephen Fishwick said the organisation was "delighted" to welcome the party leader (pictured above middle, with NPA chairman Ian Strachan and Liberal Democrat candidate for St Albans Daisy Cooper) to its offices to explain that "pharmacies can be a solution to many long-standing healthcare challenges".
"It's important that all political parties understand what community pharmacy is about," Mr Fishwick said.